RGC Group, Uratex Philippines expands use of solar renewable energy in plants nationwide
Three years after putting up a solar facility in its plant in Muntinlupa City, the RGC Group of Companies—the mother company of Uratex Philippines, the biggest foam and mattress manufacturer in the country, has expanded its solar panel facility to its plant in Canlubang, Laguna.
Located in the plant are the company businesses that cater to the automotive industry, namely, Uratex Automotive Seating, INOAC Philippines, and Robert Automotive and Industry Parts Manufacturing Corporation (APMC).
The company partnered with PV² Energie, a German-based renewable energy company that installed a photovoltaic (PV) system that started powering the RGC Group of Companies last Oct. 22. The project started three years ago when PV² Energie installed a 500 kWp grid-tied photovoltaic (PV) system placed on the company's roof of Uratex Philippines in Muntinlupa City.
A photovoltaic system is composed of one or more solar panels combined with an inverter and other electrical and mechanical hardware that use energy from the sun to generate electricity. PV systems can vary greatly in size from small rooftop or portable systems to massive utility-scale generation plants.
The company had a simple turnover ceremony at the Canlubang plant recently which was attended by key officials of the companies based there and representatives from PV² Energie.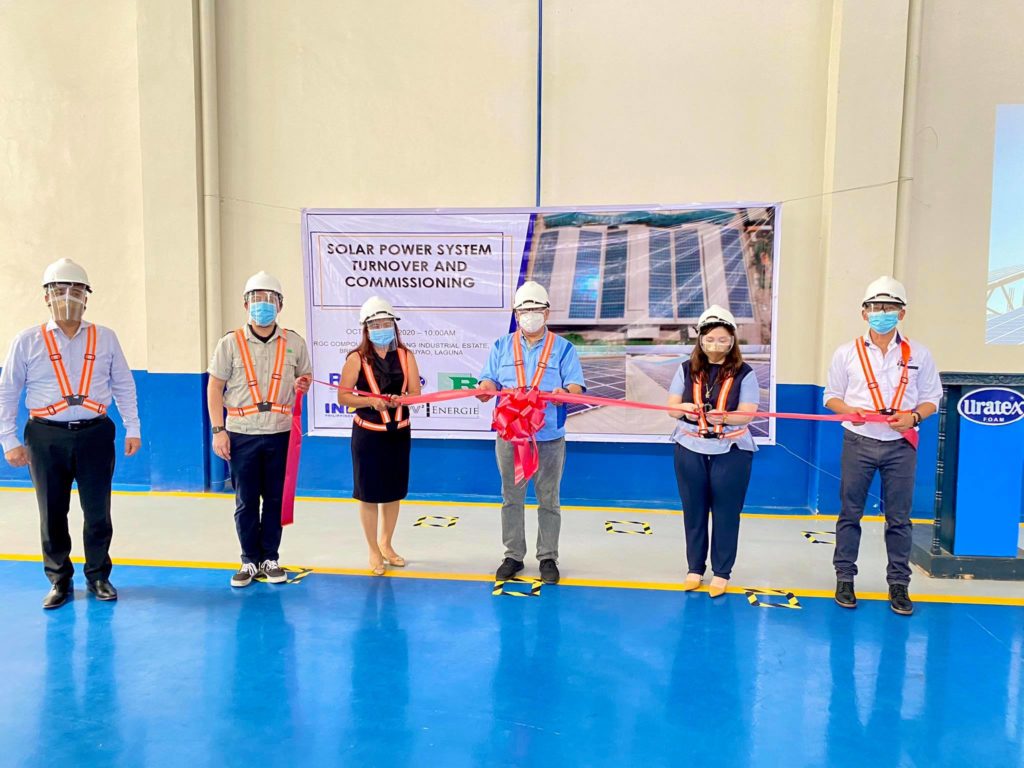 "To fufill the RGC Group of Companies promise to respect humanity, protect the environment, promote wellness and invest for the future generations, we remain committed to creating a more sustainable business that participates in the global movement to use alternative sources of energy and be environmentally responsible especially in these trying times," said Eddie Gallor, Executive Vice President of the RGC Group of Companies.
Gallor added that the PV system installed at Uratex Canlubang Plant will help the three member companies to contribute to the reduction of carbon dioxide emission in the environment and will reduce its power cost by approximately 15%. He expounded that this green initiative of the company serves as its contribution to lessen its dependence on fossil fuel generated energy which adds to the course of climate change.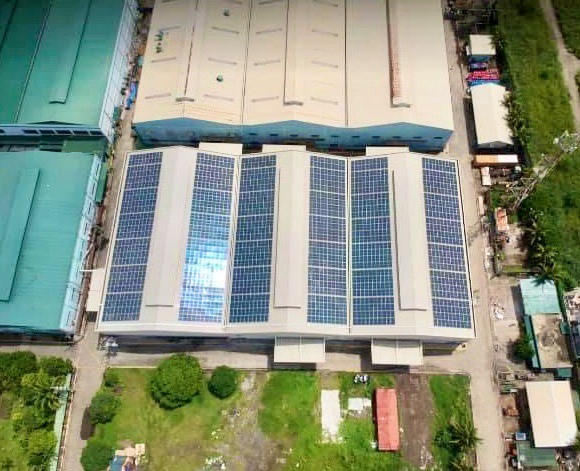 The PV² Energie has already installed several rooftop projects in the Philippines which include Bengar Industrial Corporation in Quezon City (100 kWp Net Metering), Orietal Tin Can & Metal Sheet Manufacturing also in Quezon City (623 kWp) and Sanitary Care Products Asia (120 kWp) in Mabalacat, Pampanga. These partnership projects aim to ignite the awareness of the Filipinos to fully appreciate solar power technology especially to businesses.
After three years of operation, the Uratex Muntinlupa plant yielded a total output of estimated 1.9 million kWh annual and saved around P3 million on its electricity bill.
"We have just started a big leap to conserve energy and be part of the solution. We will dour best to explore more sustainable projects in the coming years," said Gallor.
The RGC Group of Companies is expected to install a solar power facility in its remaining plants in Luzon, Visayas and Mindanao, slowly saturating its 22 bases nationwide in the next few years.
Solar power facilities will soon be erected in the other RGC Company plants in Plaridel, Bulacan; Pangasinan, Cebu, Iloilo, Davao and Cagayan de Oro.